Here are a few fun convention photos we found in the old files. We're planning quite a few more for this year and next. Stay tuned, we'll be updating the site with dates as soon as we decide which ones will be the most fun.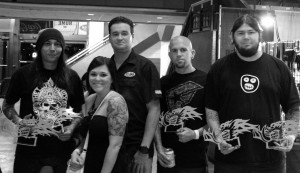 This one is of us at the Art on Wheels, our first local Lake Charles Tattoo convention. Much thanks to the clients who entered, I think we ended up taking five trophies at this one. This was also the first time we worked a convention together, when we were still both under Rickie's Tattoo.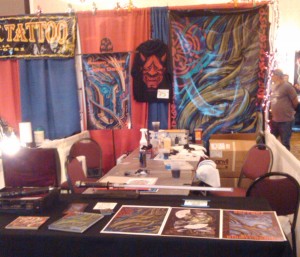 This one is of our booth the following weekend, this time for the New Orleans Halloween convention. This convention is always super fun, I think we'll do this one every year.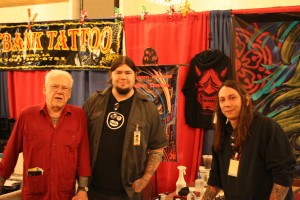 This photo is still the New Orleans 2010 convention, us with Mr. Lyle Tuttle, the legendary tattooer. One of the nicest guys ever.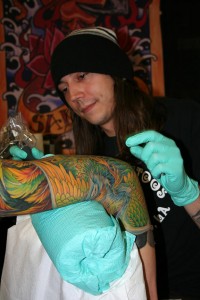 Here's Chris tattooing at the Long Beach convention on the Queen Mary back in 2008. Also one of the most fun conventions there is.